Most hair and scalp conditions may be managed and in some cases reversed to a state of "Hair Restoration". Full hair restoration depends on a number of factors. One major factor being, if the Follicle is still in tact and receiving the blood nourishment needed to produce new growth. This is determined by a Scalp Analysis using a Microscopic Instrument, during a Hair Loss Consultation.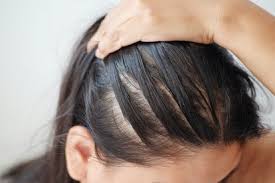 TREATMENT OPTIONS
External
Oxygen Therapy
Low Level Laser Therapy LLT
Antiseborrheic Therapy
Antiandrogenetic Therapy
Follicle Awakening Scalp Massages
Exfoliating Scalp Treatments
Minoxidil
PRP Therapy for Hair Loss
Prp – (platelet-rich plasma) therapy for hair loss is a three-step medical treatment in which a person's blood is drawn, processed, and then injected into the areas of the scalp where hair is desired.
Laser Light Therapy
FDA – cleared treatment clinically proven to regrow thinning hair and prevent further progression of hair loss. Laser therapy utilize safe, low level lasers to Stimulate, Energize, and Renew Cells within the hair follicle for Thicker, Healthier Hair.
Hair Transplants
Existing hair is taken from one area on your head to fill in the area of concern. Doctors will choose one of two methods for the transplant: follicular unit strip surgery (FUSS) or follicular unit extraction (FUE).
Internal
Oral Therapy
Phytotherapy
Medicine as prescribed by your doctor
Exercise: See Fitness for Hair Growth section